EDITORIAL DESIGN: Newsletter series
Create photo-collage, design layouts and image editing for a 12 page booklet. Society of Publication Designers Award winner. (Monthly newsletter series. Each issue was dedicated to a single subject. Printed in 2 colors- usually black, with one PMS color).
Art Direction
,
Branding
,
Editorial Design
,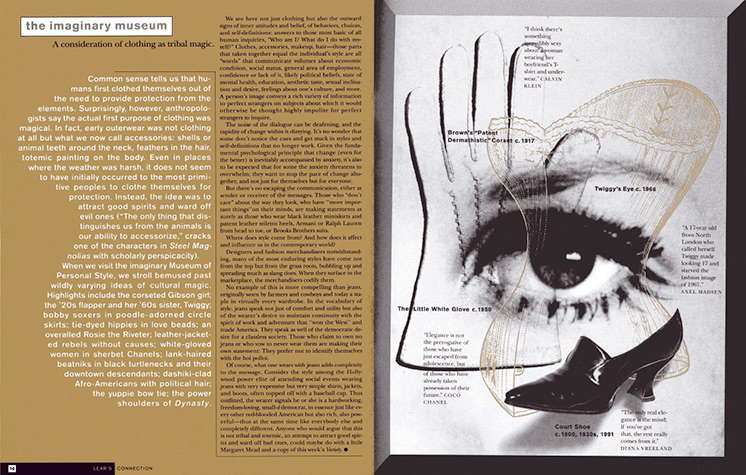 Personal Style and Fashion. The Imaginary museum of historic + iconic fashion accessories. Shapely column of text refers to the idealized hourglass figure of late 1800's. Collage: Twiggy's eye makeup, Jackie O's gloves, the corset + French heels.
(Printed in black, with gold metallic ink).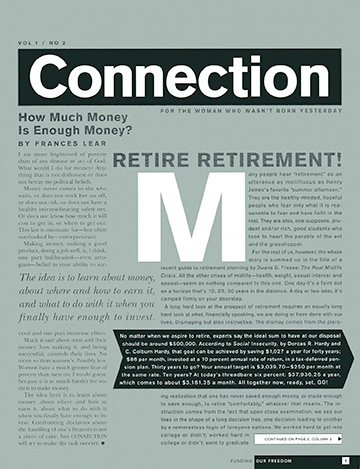 Money issue: How much is enough?

(Printed in black, with green metallic ink).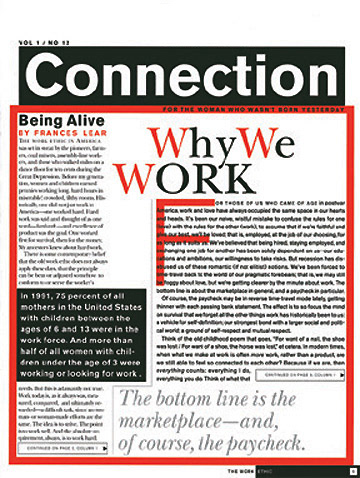 The Work issue:

(Printed in black, with red ink).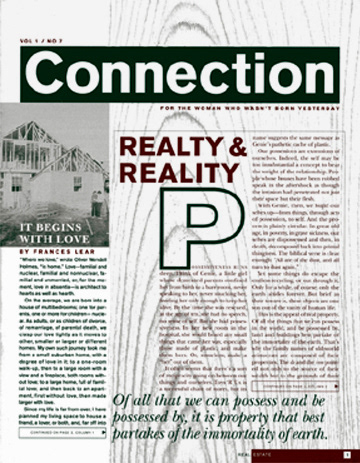 Getting real. with Real Estate.

(Printed in maroon and deep green ink).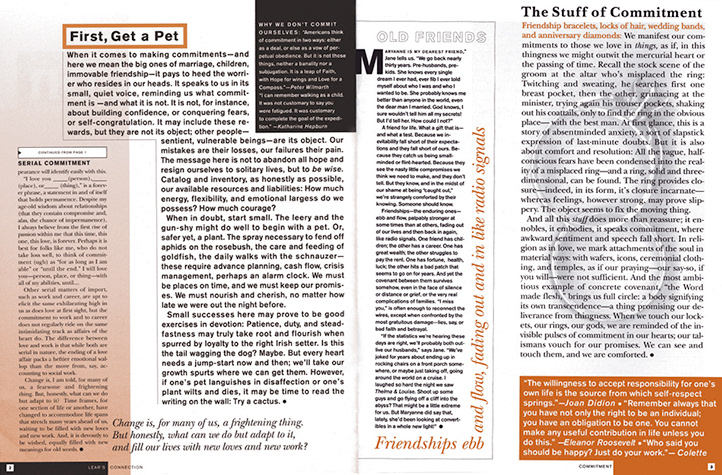 The Commitment issue: Interior spread- designed to keep the eye moving throughout all the pages.

(Printed in black, with rust orange).